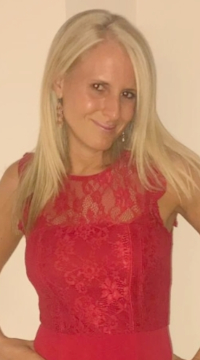 ​
Lia Fyles - Race Director
Lia is the Race Director of the London Landmarks Half Marathon and is responsible for the overall successful delivery of the event. She has been working at Tommy's since 2008 and during her first six years at the charity led Tommy's challenge events, marketing and individual giving programmes. 
In December 2014, Lia took on the challenge of launching a new major event to provide a fresh income stream for Tommy's which resulted in the creation of the London Landmarks Half Marathon.
Lia is a Mathematics graduate from The University of Leeds and prior to working at Tommy's worked in global marketing for Unilever.  She is a keen salsa dancer and runner and has previously spent time living in Japan, Paris and Australia. She has also worked as a Chef onboard a Great Barrier Reef dive boat!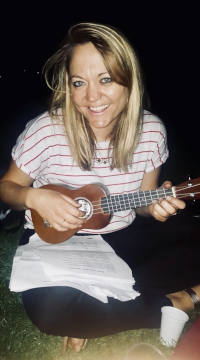 Danielle Morgan - Senior Event Manager
Danielle is a Senior Event Manager in the core LLHM team. Danielle is responsible for the events sponsors and partners, social media channels, volunteer recruitment, VIP experience and overseeing the team of 2,200 runners who are supporting the Official Charity Partner, Tommy's. 
Danielle graduated from Nottingham Trent University with a BA in Media Studies with Sociology and Psychology and has worked in fundraising for 10 years. Prior to joining the London Landmarks Half Marathon team, Danielle worked at Great Ormond Street Hospital Children's Charity and Bloodwise, all of which was focused in the driving income in the Challenge Events and Community Fundraising Teams. Danielle's enthusiasm for charities stems from her time travelling and volunteering at an orphanage in Mexico. After this, she started out her a career as a Teaching Assistant supporting children with autism before moving into the charity sector. Danielle joined the LLHM team in June 2017 and helped with the development of the inaugural race. 
 
Outside of work, Danielle loves all sports including running, swimming, kickboxing, cycling and dancing. Having run the London Marathon and cycled to Paris, Germany and around Ibiza, she is always looking for a new challenge to take on! She has varied interests which include travelling, karaoke, playing the ukulele, meditation, diving, windsurfing, skiing and camping.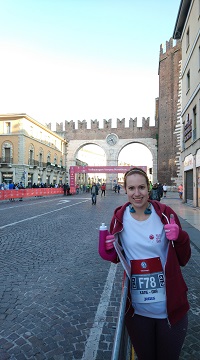 Katie Jones - Event Partnerships Manager
Katie is responsible for the LLHM charity partnerships, working with all the fantastic charity partners and charity runners. She also manages the Community & Cultural Programme, ensuring LLHM engages the local community in the City and Westminster, as well as providing an exciting range of entertainment for runners and spectators. 
Katie has a BA degree in Human Geography from the University of Exeter and has always had a passion for making a difference. Her first job at a children's hospice inspired her work in charity events and has since worked at a range of national and local charities organising community and challenge events. 
Katie is a keen runner and currently has the aim of completing 10 marathons before she turns 30. She also believes one of the best bits about running is the post-race coffee, cake and pizza!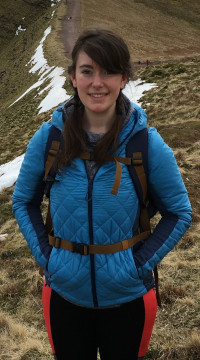 Rhiannon Hopkin - Event Project Manager
Rhiannon is responsible for ensuring #TeamTommys in the London landmarks Half Marathon is the best it can be! Whether it's encouraging Tommy's supporters to run or welcoming new runners to the charity, Rhiannon is dedicated to ensuring every runner feels supported every step of the way, has a great race day experience in March and knows the difference they are making to Tommy's. 
Having volunteered in South Africa while at University, Rhiannon has been passionate about working for the charity sector ever since she graduated from the University of Southampton with a degree in Applied Social Science (Anthropology). She has worked in a range of local and national children's charities and is truly inspired to take the skills learnt previously to fund the amazing work at Tommy's. 
Rhiannon loves exploring the outdoors and when she isn't navigating a mountain (Everest Base Camp is the aim!), Rhiannon enjoys trying new recipes in the kitchen and dreams of being a top notch vegan chef.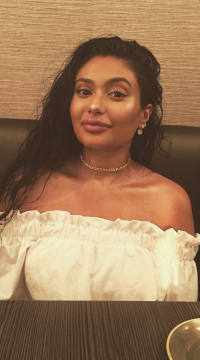 Jasmine Joshi - Event Officer
Jasmine is responsible for managing and recruiting Tommy's team of 2,200 runners taking part in the LLHM. Jasmine works on ensuring each of Tommy's runners has an excellent supporter journey and feels truly valued. She also supports on the event planning of a huge post-race party to celebrate the team's achievement and Tommy's branded cheer stations on the route to keep all their runners motivated along the way.

Jasmine graduated in English Literature, specialising in black writing. After graduating, she led a team of 30 students on a 6-day trek to climb the highest free-standing mountain in the world, Mt Kilimanjaro (a piece of cake!) Once she regained feeling in her legs, Jasmine spent some time working in recruitment before entering the charity sector. After passionately working for a child rights charity, she transitioned into the LLHM core team where the quirkiness never ends, and no two days are ever the same!

Outside of LLHM, you'll most likely find Jasmine in the gym, keeping up her personal blog or in the kitchen channelling her inner Mary Berry.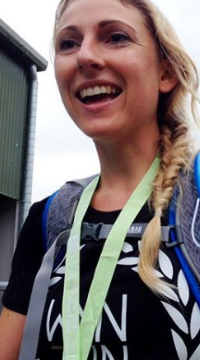 Amelia Ritchie - Charity Partnerships Manager
Amelia is the Charity Partnerships Manager of the London Landmarks Half Marathon and works with Katie on LLHM Charity Partnerships as well as the Community and Cultural Programme. She is on hand to support any LLHM queries you may have. In early 2019, Amelia moved to the charity and events sector from a career in Television Rights Distribution to follow her heart into a new career path combining her passion for running and the desire to work in the charity sector.  LLHM – dream job!
When not at LLHM headquarters, Amelia can be found running races around the world chasing PB's, the perfect oat milk flat white and cinnamon buns! In 2019 she finally broke a 90 minute half marathon and hopes to go even faster in 2020. Amelia is Co-Captain of WMN RUN a women's running community founded on a movement to get more women into endurance sport, and aims to inspire women to aim higher than the boundaries set, in all aspects of life.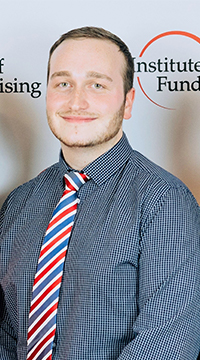 Matthew Harris - Event Officer, Tommy's 
Matthew assists Team Tommy's on a daily basis. When getting in touch with LLHM Team Tommy's there is a good chance it will be Matthew you speak to, whether that is through email, phone or via the Facebook group.

Matthew was first inspired to get involved in the charity sector when he went to Kenya to help out at an orphanage and teach at a local school. He continued this passion at University where he completed a degree in Charity Development at the University of Chichester, where he worked for the international development charity Bana Tandizo in his final year. Now in his first full-time role post-university, Matthew is keen to continue developing his passion for Charity with Tommy's.
Beyond the office, Matthew is a typical gaming and film fanatic; although he does dabble in both roller-skating and ice-skating from time-to-time.