At LLHM, we are SO proud that we are a 100% not-for-profit event that benefits hundreds of amazing charities around the UK every year. For 2023, we are partnered with over 400 charities, that represent a vast array of causes, making this our biggest year to date. Over £30 million has been raised across the charity sector since the first event in 2018, and we can't wait to see what 2023 brings. 
This Baby Loss Awareness Week (9 – 15 October 2022), we'd love to shine a small light on why we, at Tommy's, organise the LLHM every year and why it is so beneficial for charities including our own. 
Did you know that the LLHM is owned and organised by Tommy's?
The idea of the London Landmarks Half Marathon was born in 2014 when Tommy's embarked on a mission to double the amount of money they raised annually from £4 million to £8 million. We evaluated a lot of different fundraising options, but decided that launching a new mass participation sporting event was the best way forward.
The Tommy's offices are based in the heart of the City of London, and so we were well placed to notice a big gap in the market – a central London half marathon that takes place in the City of London and past London's landmarks did not exist. Therefore, we decided to pursue, develop and launch a new central London half marathon that would benefit not just Tommy's but many other charities too. And thus, the London Landmarks Half Marathon was born, with the first LLHM taking place in 2018. 
Charity is at the heart of the LLHM, and it is very important to us that the event is open to charities of all sizes, offering a fair and accessible opportunity to raise much-needed funds for so many special causes. We are incredibly proud that over 400 charity partners will benefit from the 2023 event, our biggest race to date.
We always wanted the LLHM to be so much more than a run, and therefore we developed the event strapline 'The Grand. The Quirky. The Hidden'. We wanted to use the route as a platform to bring London's history to life and celebrate London's wonderful culture and heritage through its grand iconic landmarks and its quirky and hidden history. 
Thank you to everyone who has taken part in a LLHM event since 2018 – you have made a big difference in supporting Tommy's and our fantastic charity partners.
More about us here at Tommy's
Tommy's is the owner and organiser of LLHM. We are the UK's leading pregnancy charity, working to make the UK the safest place in the world to give birth. We're supported by people who refuse to accept that a baby's death is just 'one of those things'. 
Devastatingly, 1 in 4 parents will lose their baby during pregnancy or birth. Shockingly most parents never find out why. The people who support us want to do something about the lack of research and information around pregnancy issues and help us to fund research into the causes and prevention of miscarriage, premature birth and stillbirth. Like us, they believe every parent has the right to a healthy pregnancy and baby and that every baby lost is one too many. Tommy's exists to support, care for and champion people, no matter where they may be on their pregnancy journey. To find out more about our work, please visit www.tommys.org. 
Baby Loss Awareness Week (BLAW) takes place every year and is a special time for bereaved parents, their families and friends, to come together to remember their much-loved and much-missed babies. The week helps to break the silence around baby loss and raise awareness of the thousands of families affected by loss each year. We want to raise as much awareness as possible to help us to continue our life-saving research into baby loss and continue offering advice and information to those who need it.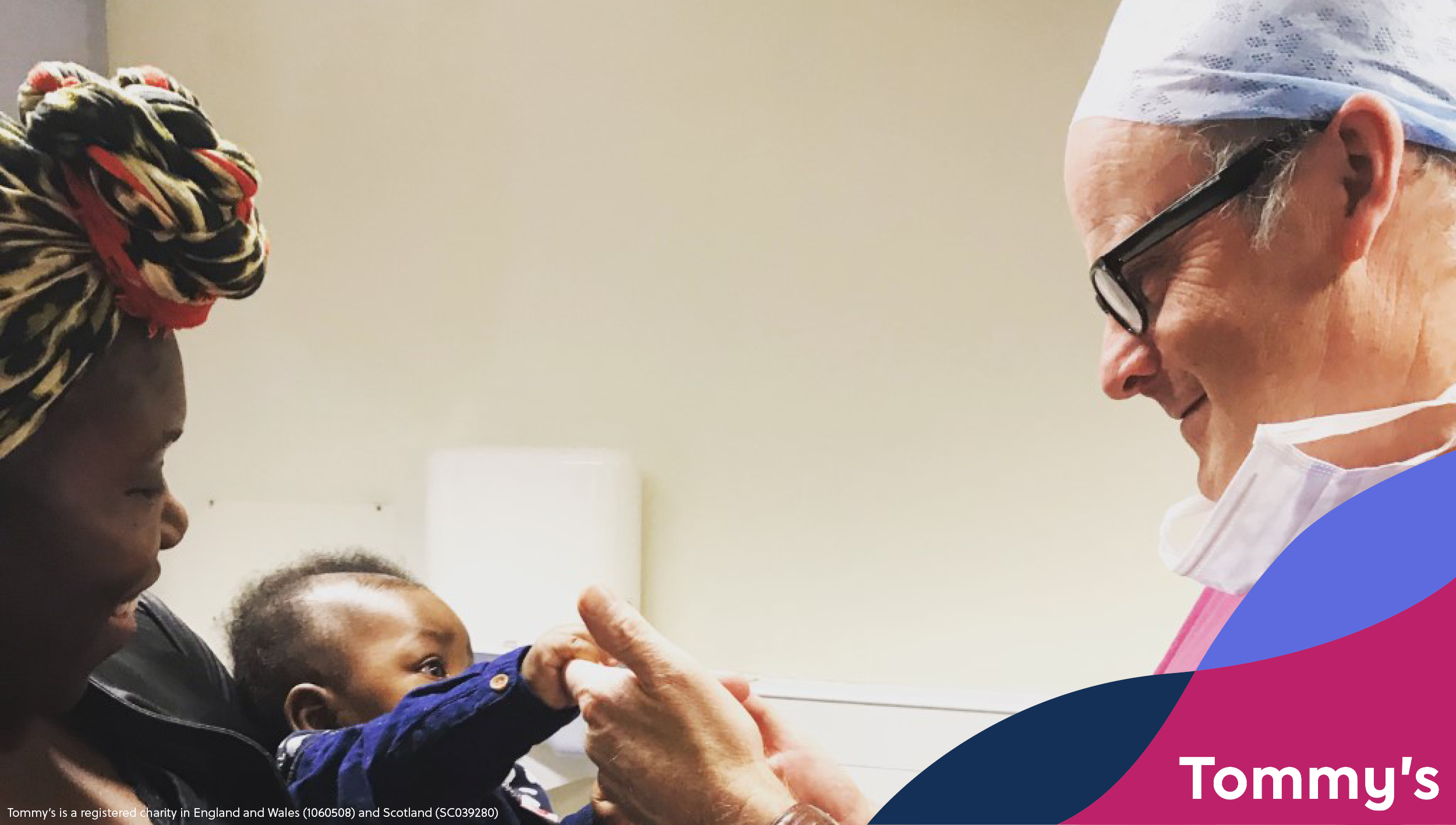 Let's take time to remember and support each other this Baby Loss Awareness Week – and together, take the next steps to end preventable baby loss and make pregnancy safer for all.  
#BLAW22.