The event is organised by baby charity, Tommy's to benefit themselves and many other good causes. Over £37.5 million has been raised to date since the first event in 2018.
LLHM 2023 HIGHLIGHTS VIDEO
The event is not your average half marathon! From cultural landmarks and heritage to the city's quirky and hidden secrets, runner get to explore the capital on a route like no other!
We were thrilled to share our brand-new route for LLHM 2023.
The event started on the iconic Pall Mall, before runners took in the sights and sounds of London's awe-inspiring landmarks, eventually finishing outside Downing Street. 
New for LLHM 2023, runners headed past Chinatown and Soho and cross the historic Westminster Bridge.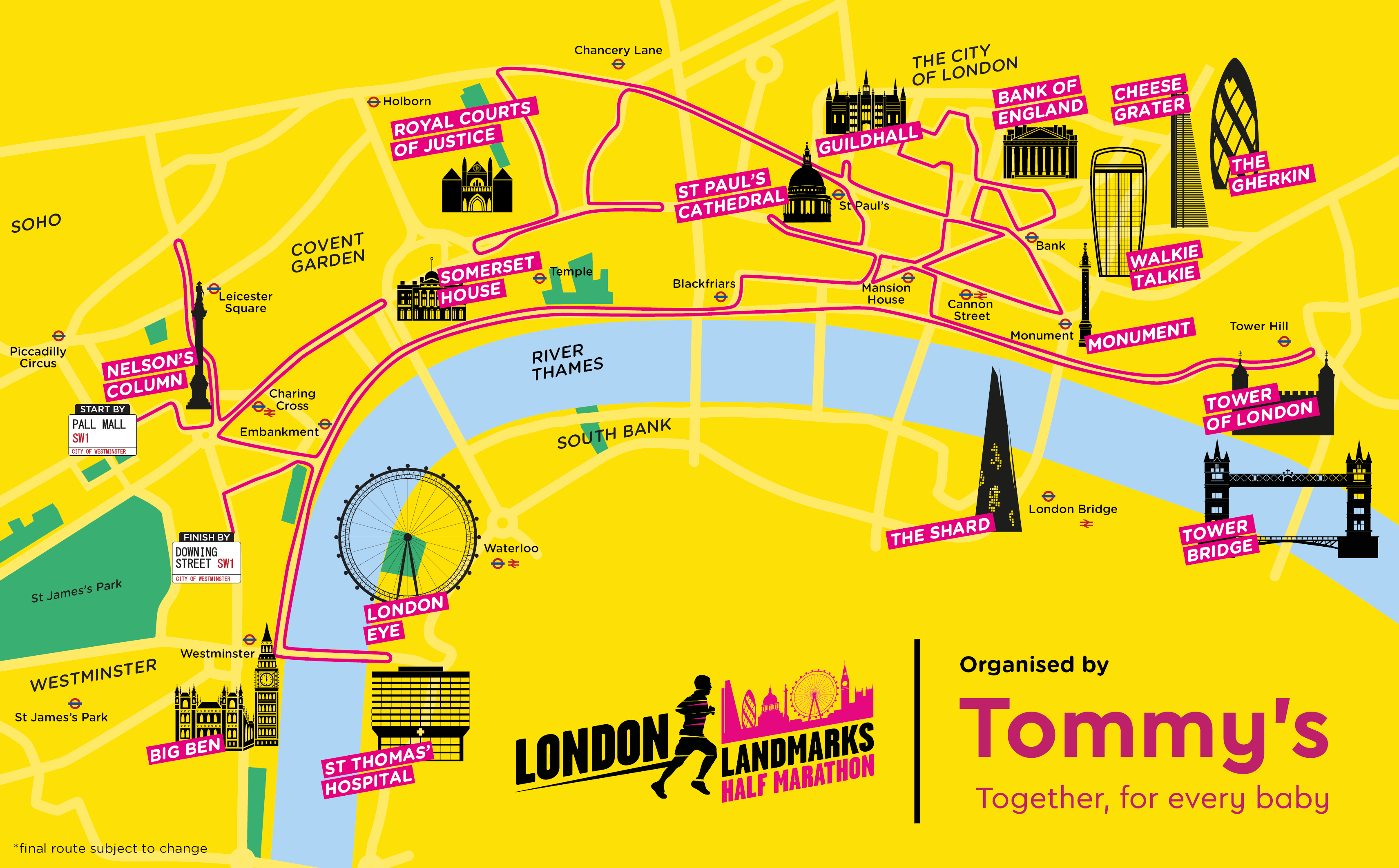 The event was proud to deliver a pan-London community engagement programme and involved London wide schools, boroughs, community groups, cultural organisations, sports clubs and businesses in both event development and on the day.